BMT Master Design configurator
DESIGN, ORDER, DONE.
BMT makes the Master Design graphic configurator available to its authorized dealers: the solution that will save you time in projecting, printing the drawing and calculating estimates. So you will only have to deal with the sale.
---
What is a Graphic Configurator?
The configurator is a software application for the development of BMT bathroom furnishing solutions in three-dimensional graphics which improve the sales experience and order management with the company.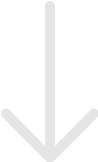 Ease of insertion
Intuitive interface for article customization
Automatic price calculation
Automatic generation of estimates including prints
3D export of the project (compatible with the major rendering software)
Sending the order to the company via the web
How to install Master Design?
Once the file has been downloaded to your computer (the MD_setup_ART-PRO_BMT_18-03.EXE file should be located in the Download folder), start the setup and follow the instructions that appear until the installation is complete.
The web page MASTER DESIGN BMT ACCOUNT REGISTRATION will then open, which must be filled in with the required fields. At this point you will receive an email with the Master Design account activation credentials and the software will be operational within the next 24 hours.
Click on the new BMT Master Design icon that you will find on the desktop and enter the account credentials received in the login window to start the BMT Master Design Graphic Configurator.
Do you need help?
Just in case, remember that we can connect to your PC, helping you to resolve any doubts thanks to the Team Viewer software. Download our version by clicking on the image below.